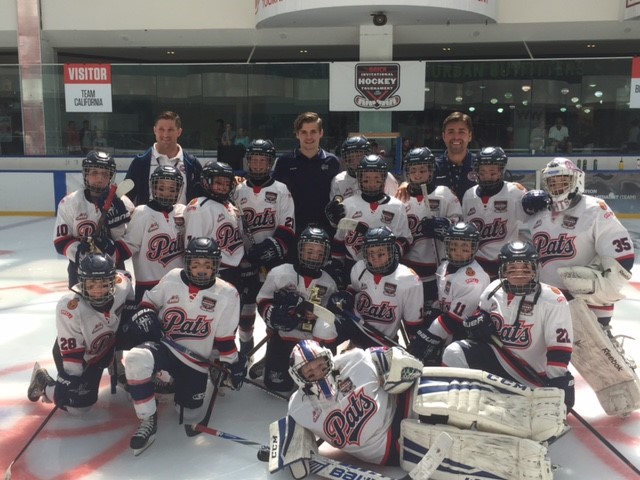 February 7, 2017
The Regina Junior Pats are pleased to announce Dave Hnatiuk will be the Head Coach of Team Saskatchewan for the annual Brick Invitational Hockey Tournament (BIHT).  He takes over for Regina Pats Assistant Coach Brad Herauf who coached the team last year.
"I'm extremely excited about the opportunity the Pats have given me to coach the Brick team this spring," said Dave Hnatiuk.  "It is a privilege to be working with an elite group of kids and helping them further develop and improve their skills.  It's truly an honour to be working under the Regina Pats organization, I look forward to getting started."
Hnatiuk has an extensive background as a coach, evaluator and player.  He is currently an assistant coach with the University of Regina Cougars Men's Hockey Team.  Prior to that he spent five years as an instructor and evaluator with the Saskatchewan Hockey Association.  His playing career includes time in professional leagues in the United States and Europe.  He's also played with the University of Lethbridge Pronghorns of the CIS.
This is the second year for the team under the direction of the Regina Pats through Queen City Sports & Entertainment Group (QCSEG) who have the rights to select Team Saskatchewan.
The BIHT is a unique international tournament geared to players in the super novice category; nine and ten years old.  It features teams from across North America and is played at the West Edmonton Mall's hockey rink in Edmonton, Alberta.
2017 will mark the 28th year for the BIHT which is a world renowned summer tournament that runs from July 3-9.  It is the creation of Brick Furniture Warehouse owner Bill Comrie.  Team Saskatchewan has made it to the final three times in the past seven years.
Alumni of the tournament include current NHL stars P.K. Subban, Steven Stamkos, Tyler Seguin and Pats alumni Jordan Eberle to name a few.  As well, current Regina Pat Sam Steel is an alumni of the Brick.