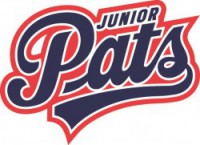 November 8, 2016
The Junior Pats in association with Queen City Sports and Entertainment and the Regina Pats Hockey Club, are pleased to launch their brand new website, www.juniorpats.com.
The site will streamline access to news, rosters and registration for the Junior Pats program, "Implementing easy access to our program is important" said Regina Pats Governor Anthony Marquart. "We are always working to improve our programs and this new website will benefit our players, their families and the dedicated people who run the program."
The Junior Pats program has been created to provide an opportunity for skilled, enthusiastic young athletes to develop, compete against, and practice with other like-minded and highly skilled players. The Regina Pats goal is for players to truly benefit with having experienced, high level coaches to help elevate their already natural skills and understanding of the game.
The Junior Pats program strives to recruit and develop young athletes of the highest caliber for all divisions. Our spring players will be chosen based on ability, character, integrity, potential, work ethic, and commitment. The Regina Pats are fully committed to developing enthusiastic young hockey minds and welcome the opportunity for families to be a part of something very special.