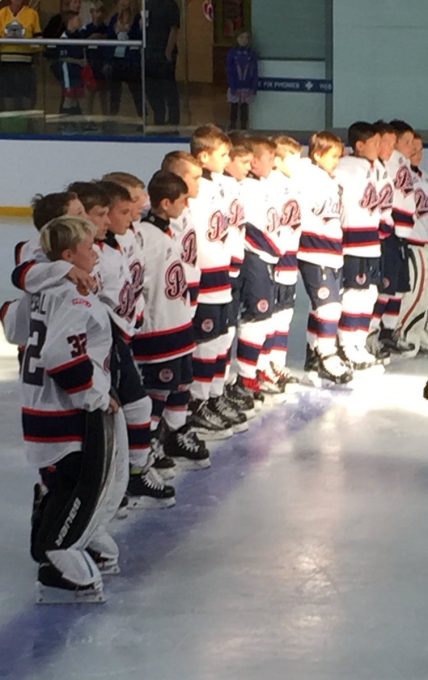 July 6, 2017
The Saskatchewan Junior Pats dropped a 5-2 decision to the Toronto Bulldogs on Thursday morning at the Brick Tournament.
The loss brings the Junior Pats record to 1-2-1 at the tournament.
Toronto got off to a good start with three first period goals. Saskatchewan got one back in the second when Reese Hamilton scored his first of the tournament at 7:37 and it was a 3-1 contest going to the third.
In the final period, Toronto scored twice to go up 5-1. The Junior Pats then got a goal from Cole Reschny, his 3rd, to make it 502 and that was the final score.
Reese Hamilton led the offense with a goal and an assist while Grayson Malinoski made 19 saves in the defeat.
The Junior Pats were outshot by Toronto 24-18, the powerplay was oh for seven and the penalty kill three for four.
The club is back in action Thursday night at 7:10 p.m. against the Boston Junior Bruins.