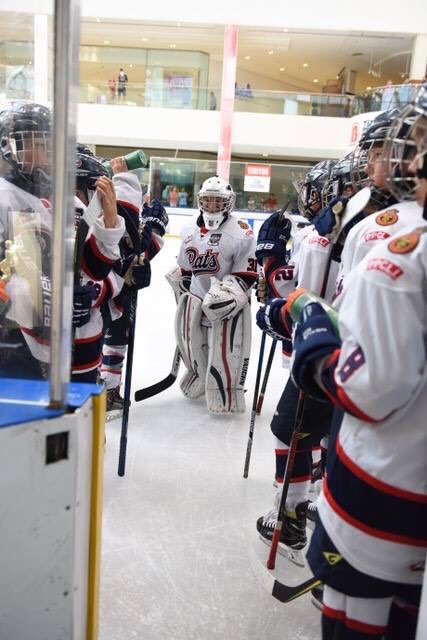 July 7, 2017
The Saskatchewan Junior Pats lost in double overtime to the Boston Junior Bruins on Thursday at the Brick Tournament in Edmonton.
The Junior Pats jumped out to a 1-0 first period lead when Parker Rondeau cashed in his 2nd of the tournament at 3:56. Boston drew even at 9:35 of the first and it was 1-1 at the break.
After a scoreless second and third period, the two teams needed overtime.
The first overtime solved nothing but in the second OT, Boston ended it 18 seconds in with a goal from Michael Monroe and the Junior Pats record at the tournament sits at 1-2-2.
Grayson Malinoski made 21 saves in the loss as Boston outshot the Junior Pats 23-16.
The Saskatchewan powerplay was oh for three and the penalty kill three for three.
The Junior Pats wrap up the round robin at 10:50 a.m. on Friday against Team Pennsylvania.