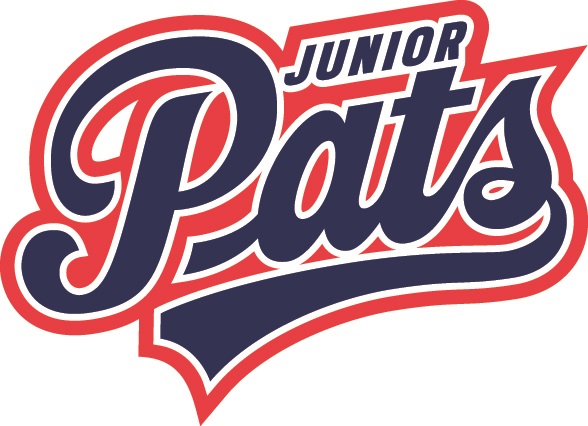 February 22, 2016
Brad Herauf to Coach Team Sask At Brick Tourney
Regina, Saskatchewan – Regina Pats Assistant Coach Brad Herauf will be the Head Coach of Team Saskatchewan for the annual 2016 Brick Invitational Hockey Tournament (BIHT).
"I'm honoured to have this opportunity," said Brad Herauf. "Getting to work with Saskatchewan's best young players is exciting for me and something I am really looking forward to."
Herauf brings a wealth of experience to the role as head coach for Team Sask. He played eight years professionally, retiring in 2011 with the AHL's Charlotte Checkers. Immediately following his playing career, the Regina native got into coaching. He spent three seasons with the Regina Pat Canadians including two as head coach. In his two seasons behind the bench, the team posted a 60-22-3-3 record. That success culminated in 2014-15 with the Pat C's capturing their first provincial title since 1999 and bringing home a bronze medal from the Telus Cup National Championship. Brad was named the 2015 SMAAAHL Coach of the Year as a result.
"First and foremost, I want the kids to have fun," said Herauf. "We will teach them the skills that will help them succeed on and off the ice."
In November, it was announced the Regina Pats through Queen City Sports & Entertainment Group (QCSEG) had secured the rights to select Team Saskatchewan.
The BIHT is a unique international tournament geared to players in the super novice category; nine and ten years old. It features teams from across North America and is played at the West Edmonton Mall's hockey rink in Edmonton, Alberta.
2016 will mark the 27th year for the BIHT which is a world renowned summer tournament that runs from July 4-10. It is the creation of Brick Furniture Warehouse owner Bill Comrie. Team Saskatchewan has made it to the final three times in the past six years, including last year losing to the Toronto Bulldogs 4-2.
Alumni of the tournament include current NHL stars P.K. Subban, Steven Stamkos, Tyler Seguin and Pats alumni Jordan Eberle to name a few. As well, current Regina Pat Sam Steel is an alumni of the Brick.
About the Regina Pats
Named for the Princess Patricia's Canadian Light Infantry, the Western Hockey League's Regina Pats are the oldest major junior hockey franchise in the world operating from its original location. Since their founding in 1917, the Pats have won three Memorial Cup championships and compete in the WHL's Eastern Division. To learn more about the Pats, call 306-337-1535 or visit www.reginapats.com.