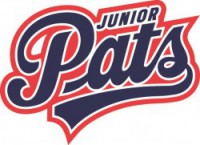 November 8, 2016
Registration for the 2017 Junior Pats Program is now open!
Players born from 2005 to 2009 are eligible for the 2017 spring season.
The Junior Pats are proud to provide online registration. You can access the online form by clicking this link or through the 'Registration' tab at the top of your page.